African diplomats ask Australia to treat Omicron-hit countries equally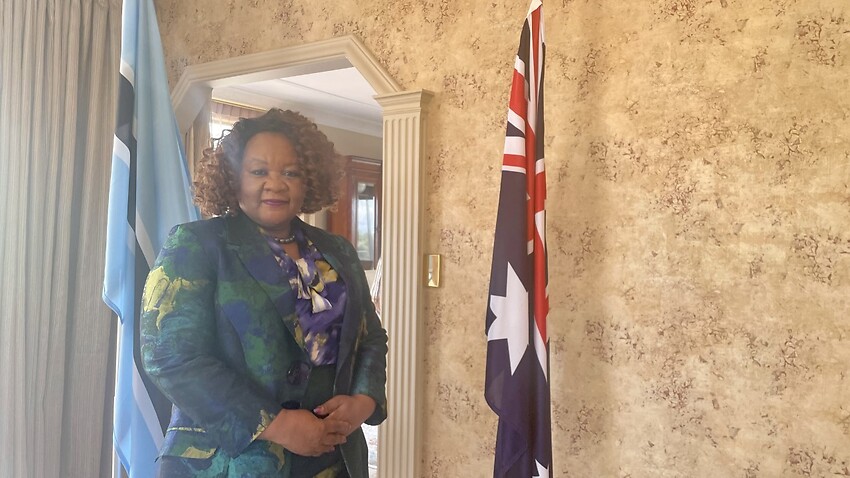 Australia closed its borders to nine Southern African countries on Saturday until health officers can better understand the risks of the new Omicron COVID-19 variant, which the World Health Organization (WHO) has labelled a variant of concern.
The move means people travelling from South Africa, Lesotho, Botswana, Zimbabwe, Mozambique, Namibia, Eswatini, Malawi and the Seychelles must quarantine for 14 days upon arrival.
South African High Commissioner to Australia Van Schalkwyk Source: Google
---
"When this blanket ban came, it only applied to the Southern African countries, we still don't understand why it was so because if it was about the variant then everybody else should have shut off," Botswanan High Commissioner to Australia Dorcas Makgato said.
In just over a week, the variant has spread from southern Africa, where it was first detected, to 23 countries including the United Kingdom, the United States and Australia, according to the WHO.
Mr Schalkwyk questioned why the same restrictions had not been imposed on other countries around the world.
"In all other cases, the countries that follow this ban always follow the advice from the world health organisation, here it is not and therefore naturally people on our continent will are we being treated differently because we are on the African continent because it seems as though a special rule was invented here for us," Mr Schalkwyk said.
Ms Makgato said: "I can tell you that certainly if you have countries that have a variant of concern and you close some and you don't close others, it's discrimination, it's not equitable, it's not fair."
Health Minister Greg Hunt said he respected these views, but "the medical advice" had guided decisions on border restrictions and that sometimes meant "difficult decisions" needed to be made.
A total of 419 Omicron cases have now been detected globally. 42 of which were reported in the UK, ten in Canada, nine in Australia, while Zimbabwe recorded its first case overnight.
The diplomats from both countries have urged the government to pave the way for greater vaccine equity in poorer countries around the world.
Mr Schalkwyk said Australia "should not just follow what … other countries do".
"You have some of the best scientists in the world [in Australia], people who hopefully understand that you have to treat all people equally," he said.
"Today it can be South Africa and southern Africa, tomorrow it can be other parts of the world, and if you commit yourselves like you have in the G20, then you will not do what you are doing now."