Booming regions take edge off Melbourne's COVID recession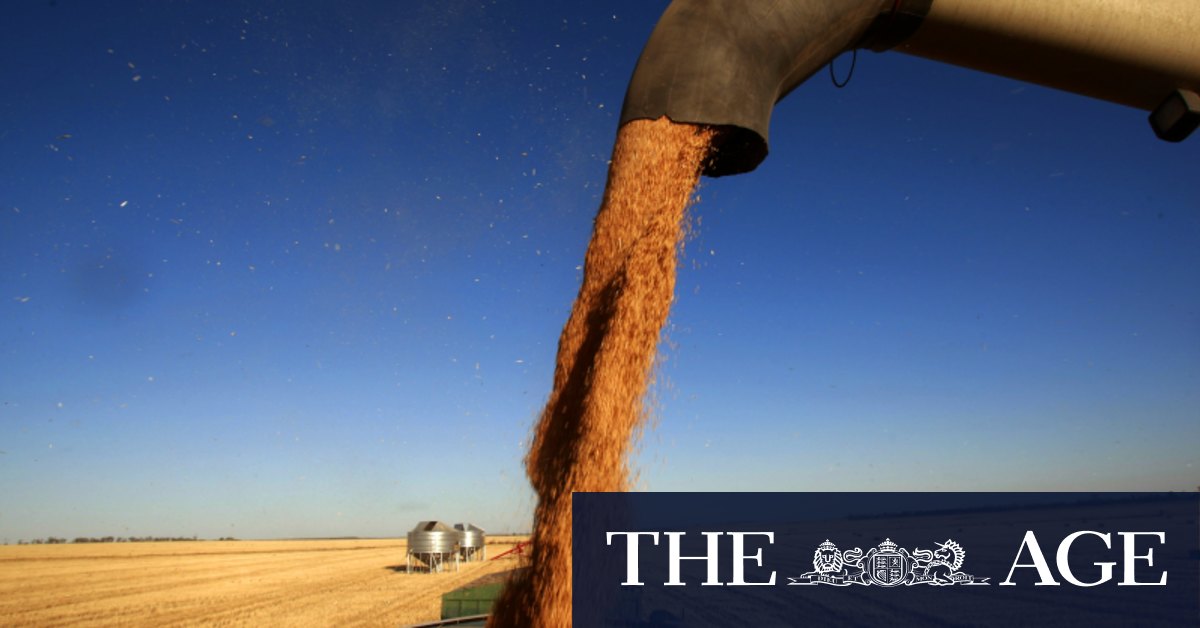 Bumper harvests in rural Victoria coupled with booming business across the regions helped keep the state's economy afloat as the repeated lockdowns of 2020 and 2021 drove Melbourne into a sharp recession.
The Victorian economy shrank by 0.4 per cent in 2021, the first time in 30 years it has gone backward, but a new report by consultancy SGS Economics & Planning reveals that the economic hit of COVID-19 might have been much worse without the strong contribution from the regions.
Melbourne's economy shrank by more than 1.6 per cent, or more than $5.2 billion, to $369 billion in the 12 months to June, driven by sharp drops in employment and economic activity.
But the size of Victoria's regional economy surged by nearly 4 per cent, or $3.7 billion, to $98 billion as the agricultural sector recovered from the devastating bushfires of 2019 and 2020, amid a record grain harvest, robust meat and livestock prices and strong yields of fruit, nuts, vegetables and dairy.
The state government's pandemic response pumped money to regional health, aged care and the broader public sector, while demand for out-of-town property boosted the real estate industry.
SGS senior associate partner Marcia Keegan told The Age on Tuesday that a large slice – 1.5 percentage points – of the regions' 3.9 per cent growth was tied to the bumper harvests, but even that strong performance had not been enough to stave off recession in the face of Melbourne's "horrible" lockdowns.
"Regional Victoria did cushion the entire state from that economic decline," Dr Keegan said.
"But even so, because Melbourne is such a large proportion of the Victorian economy, even that huge growth in agriculture and other industries and regional Victoria wasn't enough to save the entire state from recession."