Covid: Weekend's sporting events hit by new cases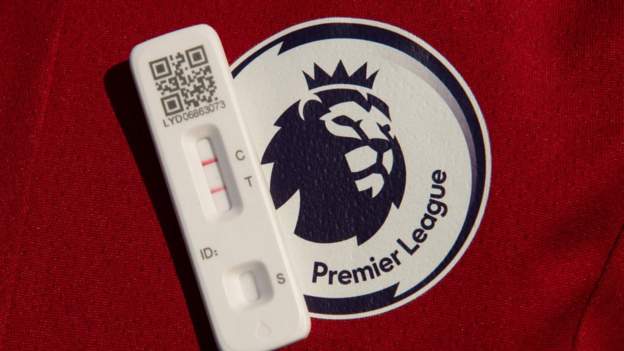 A surge in Covid-19 cases driven by the Omicron variant has wreaked havoc on the weekend's sporting fixtures.
In football, five Premier League games from this weekend's 10-match fixture list have been called off with nine in total postponed over the past week.
Nineteen fixtures due to be played across all three divisions of the English Football League on Saturday have been postponed.
Two games in the Women's Super League on Saturday have also been called off.
In rugby union, 47 players from nine different Premiership clubs tested positive for Covid-19, up from just two the previous week.
France's new travel rules have caused the postponement of seven European rugby matches due to be played between French and British teams this weekend.
And in tennis, the Battle of the Brits – an exhibition organised by Jamie Murray and featuring Andy Murray set to take place in Aberdeen on 21 and 22 December – has been postponed.
Here's an overview of all the sporting events affected so far this month:
17 December
16 December
15 December
14 December
13 December
12 December
11 December
9 December