Heartbroken victims of St Basil's address inquest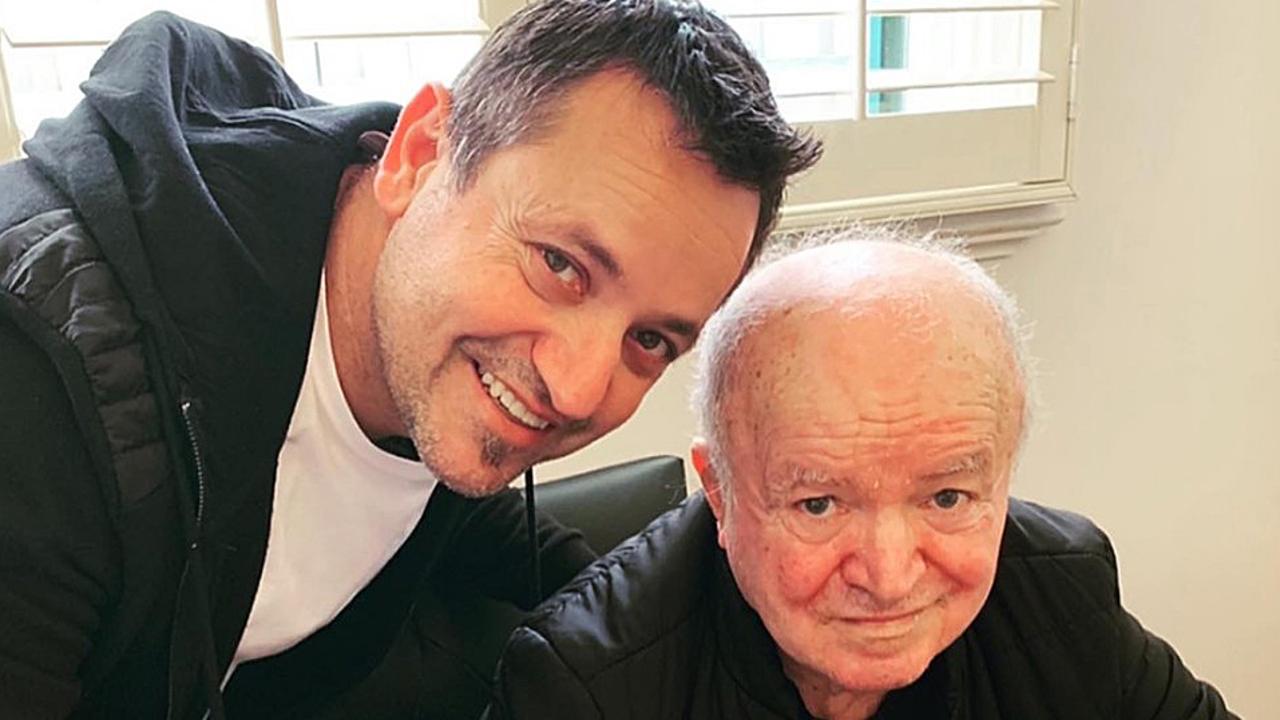 Malnourished, dehydrated and forced to say farewell via iPad: Families of Covid victims give harrowing accounts of their 'inhumane' final days.
The day Branka Lyons buried both her parents was the "worst day" of her life.
Ms Lyons' parents Slavka and Jakov Pucar were residents of St Basil's nursing home who died after Covid swept through during Melbourne's second wave.
Heartbroken family members have given harrowing accounts to an inquest into the home's 50 deaths of how their elderly loved ones were neglected, malnourished and left to die alone.
Ms Lyons said not being able to hold her mother's hand to say a final farewell would haunt her forever.
"I'll never forget the words to my ailing mother of a nurse in the hospital, as she gripped her PPE around her shoulder because mum was losing balance. The nurse said: 'Get your hands off, you're full of Covid – I don't want it," she said on Thursday.
"They did not deserve this – to die alone without a soul beside them.
"This has scarred us for life."
Spiros Dimitriou told Coroner John Cain his father John Dimitriou, a resident at the facility, died in the "most inhumane" way.
"He was neglected, malnourished and died alone in the presence of complete strangers," Mr Dimitriou said.
"This has caused us a great deal of distress, heartache and anguish.
"We were unable to be beside him to hold his hand in his last moment.
"This has changed our lives forever."
Mr Dimitriou said his family made a difficult decision to sell their father's home and place him into care in 2018 after he was left shattered by their mother's death.
"Unfortunately, this decision has turned out to be the biggest regret of our lives," he said.
"We choke back on our tears as every day we are reminded of the devastating events that took place and led to his death.
"We are angry the trust we put in St Basil's was breached in the worst possible way."
Nitsa Andreou said her family was forced to farewell her mother Theodoula Andreou via an iPad as she languished in hospital.
During lockdown, the family regularly kept in contact with the great-grandmother to ensure she was happy and well at St Basil's.
But when they contacted her on her birthday in July last year, she was in bed, weak and disoriented.
They asked a nurse what could be done to get her out of the home and a nurse said she'd see what she could do.
But eight days later, a hospital called to say Theodoula had been taken there in a bad state and couldn't be saved.
"We were told she was dehydrated, malnourished and soiled," Ms Andreou said in her statement.
"The doctor allowed us to say our goodbyes on an iPad. It was heartbreaking.
"Funeral directors picked her up in a blue bag. We were not allowed to dress her.
"She was buried in a hospital gown. We were never able to give her the proper goodbye that she deserved."
Ms Andreou said Theodoula left behind 19 grandchildren and great-grandchildren.
"It's been a tragic experience that makes us as her children feel guilt and sadness that we didn't stick to our promise to look after her," she said.
"Knowing that your mum has passed away from neglect and pain will scar you for life.
"The pain will never go away."
An emotional Steve Trimbos said he "should have broken the doors down" to rescue his parents, Hrisoula and Ilias Trimbos, but was assured they were safe.
"Sorry, I was wrong," he said.
"Sorry that the people that were there looking after you in the home totally failed you both."
Mr Trimbos said he was told his mother was asymptomatic, only to later learn she was one of the worst affected at St Basil's.
He was told his father was negative and would be transferred for his own safety, only for a hospital to then call and invite him to come and say his final goodbye.
Mr Trimbos said he was wracked by guilt, constantly imagining what would have gone through his parents' minds.
"Where are my sons? Why haven't they tried to come and see me? Why have they left me here to die? What did I do to them to deserve this?
"I think that forever I'm going to think of them lying in their beds or on the floor calling out for help and no one answering their calls.
"I tried everything I could – so sorry mum and dad."
Ivan Rukavina told the hearing there was time to save his mother Marija Rukavina from her traumatic death.
"How did such a lovely, caring person die without the basics of food, water and medication and without any care?" he asked.
"We all had time to get them out of there.
"We want to know who was responsible for stopping us from opening those doors to get them out of that fire. Who?"
Meanwhile, Nicholas Barboussas, who lost his father Paul, said he's spent countless sleepless nights pondering "what ifs?".
"What if I had acted swiftly and tried to remove dad from St Basil's when red flags had appeared in the last few years?" he asked.
"What if I had removed dad on my final visit when he asked me to take him home?"
He said he was told his father was safe, only to learn he lay suffering in hospital.
"My dad's words on my last visit will haunt me forever: 'Please take me away with you'."
Others told the coroner similar stories of how their migrant parents came to Australia for better opportunities, and worked hard all their life only to die in distressing and undignified circumstances.
St Basil's in Melbourne's north suffered the worst outbreak that swept through Victoria's nursing homes last year, with 50 residents dying in July and August during the virus's second wave caused by hotel quarantine breaches. It remains Australia's deadliest Covid outbreak.
Victorian chief health officer Brett Sutton stood down staff at the home on July 22 last year after deeming them close contacts.
A commonwealth replacement workforce was put in, but there was great difficulty finding suitable and experienced care staff, which had devastating consequences on residents' welfare, the inquest has been told.
Witnesses testified there were infection breaches and poor communication from St Basil's management after the first positive Covid case emerged at the facility.
St Basil's Homes for the Aged former facility manager Vicky Kos and ex-chairman Konstantin Kontis on Wednesday requested they be excused from giving evidence on grounds it may incriminate them.
The Coroner said his decision on their application would be unlikely before Christmas.
Originally published as Heartbroken families of St Basil's victims recount tragedy of their deaths