Hopes rapid test shortage will soon ease as NSW records 23,131 cases of COVID-19, two deaths; Victoria reports 14,020 cases, two deaths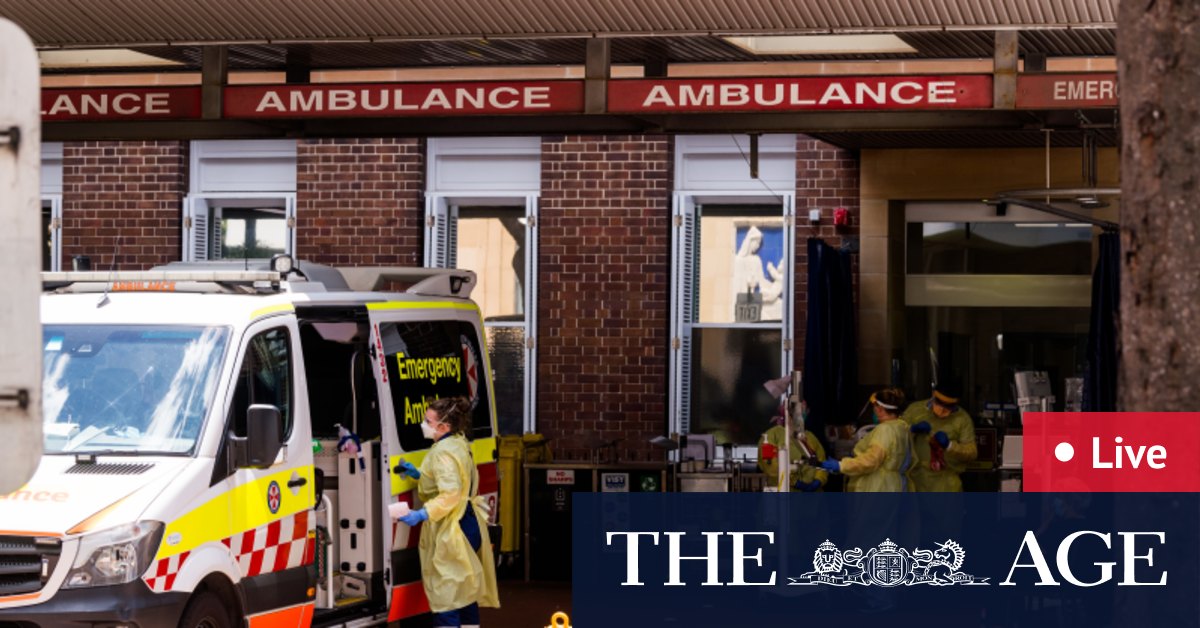 The vice-president of the Australian Medical Association says it is becoming harder for healthcare workers to care for their patients when half of some staff units are being "wiped out" because of COVID-19.
Dr Chris Moy said he was particularly concerned about NSW "because of the refusal to actually have the mask mandates earlier".
"You have this double-whammy of lots of patients and also staff being furloughed at the same time," he told Radio National this morning.
"I'm getting phone calls from concerned colleagues, [medical administrators] saying, 'We're really worried about how we're going to staff our units because half of the staff got wiped out or a lot of the staff got wiped out because they're furloughed and they can't come to work.'
"It's hard to provide care not just for COVID, but also for everything else that the health system provides."
Dr Moy said the association had asked the federal government for details on the strategy for a greater reliance on rapid antigen tests several months ago, around September. He said there did not appear to be a plan for Australia on rapid antigen tests.
Loading
"We've got three problems," he said. "The first is we've got inability to supply [rapid antigen tests] at a critical moment when we really need it, and the second thing is that there's a lack of equity of access because, unfortunately, they're costing so much that they're really not available to a lot of people.
"And also there's poor communication about when people should be using them to best effect."
Australian and New Zealand Intensive Care Society vice-president Dr Mark Nicholls said he thought there would be a "degree of disappointment" among intensive care staff about the increase in COVID-19 cases presenting to hospital.
"But I'm very optimistic that the staff will come together; they're very resilient, very capable to solve problems and be able to move forward and get through this next surge," he said.