Jessica Chastain and Jude Weng Are Bringing "The School for Good Mothers" to TV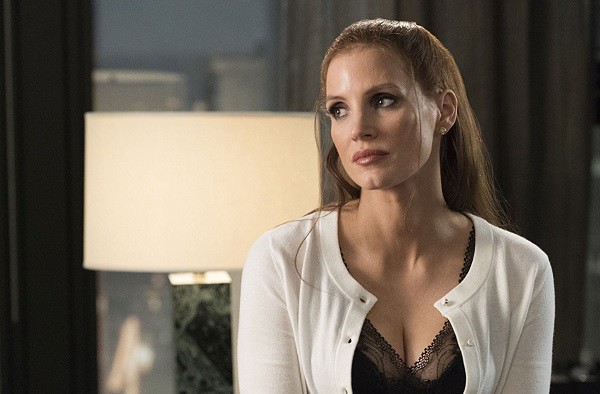 Jessica Chastain is following up HBO's updated take on "Scenes from a Marriage" with another adaptation. The two-time Oscar nominee has optioned the TV rights to "The School for Good Mothers," Jessamine Chan's debut novel, via her production company, Freckle Films. "She is understood to have beaten a number of rivals to the rights," per Deadline. "Finding 'Ohana" director Jude Weng and Endeavor Content are joining forces with Chastain on the project.
Published stateside this week, "The School for Good Mothers" "sees one lapse in judgment land a young mother in a government reform program where custody of her child hangs in the balance," the source teases. The dystopian story "follows Frida Liu, who leaves her daughter alone for a few hours, forcing government officials to determine whether she is a candidate for a Big Brother-like institution that measures the success or failure of a mother's devotion." The book has been compared to Margaret Atwood's "The Handmaid's Tale," which served as the source material for Hulu's Elisabeth Moss-starrer of the same name.
Chastain and Weng are among the project's exec producers.
Weng, whose many small screen credits include "Black-ish," "The Good Place," and "Crazy Ex-Girlfriend," will direct. Deadline notes that "she was the first Asian-American woman ever to direct a half-hour broadcast network pilot." She has a series in development at NBC. Titled "Leftover Daughters," the comedy follows a single Chinese-American woman and her circle of unmarried family and friends who are trying to find love and happiness and dealing with the pressure of cultural traditions.
You can catch Chastain next in "The 355," a star-studded spy thriller that hits theaters January 7. "I feel like the film industry has really got female spies wrong," she told Empire. "They've portrayed them as honeypots, and that's not the reality of the situation. Women weren't being used for their bodies, they were being used for their minds, which is a more interesting concept." The "Eyes of Tammy Faye" star continued, "In the past seven years, I've really looked at the projects I've joined and the parts that I've played in terms of, 'What difference am I making? How can I shape a conversation?' I never really had the dream of being an action hero at all, but the reality is I'm excited to have 13-year-old girls and 13-year-old boys see women in these roles. It's very important for society. We've moved against the status quo, and we're creating our own narrative for it. This film is, in some sense, a political act."