Joanna Lumley OBE to host the 2019 Datacloud Awards in Monaco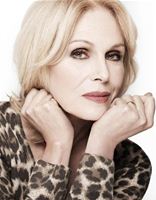 London/Monaco – 14 January 2019 – The 12th Annual Datacloud Awards ceremony to be held in Monaco, June 4th, 2019 has announced actress, model and charity campaigner, Joanna Lumley OBE as host for the evening. The event will also include entertainment for an expected international audience of 900 guests.
"We are delighted and honoured to have Joanna Lumley joining us at the Datacloud Global Awards" remarked BroadGroup Chairman Philip Low. "Reflecting the industry defining ceremony for 2019, the Judges have extended several regionally specific award categories including Asia Pacific, Europe, Middle East and Africa and the Americas covering data centre excellence and data centre service provider of the year."
Joanna Lumley – Datacloud Awards
Chairman of the Judging Panel Gerd Simon remarked that "The 2019 Datacloud Awards offer a global platform for players in digital transformation businesses to inspire the markets with their pioneering spirit. The Awards provide ever higher benchmarks in recognizing achievement in leadership and innovation."
"We encourage companies worldwide to nominate and wish them all every good luck in the process. We have the largest assembled panel of expert Judges ever, and we look forward to seeing you all in Monaco on 4th June" continued Mr Simon.
A number of new awards for 2019 were also announced and include the cybersecurity sector and the information security market, how data centres contribute to the shaping and enabling of Smart Cities, the 5G Forerunner award recognizing a significant contribution to best practice in 5G deployment and also recognizing innovation of IT architecture, design and data centre construction for Hyperscales.
Focused on customer implementation which has made the greatest impact in data centre and cloud services, 2019 will also see for the first time a Digital Champion award.
The Judges have also launched three new Edge awards reflecting its growing importance: Edge Innovation, Edge Leader of the Year, and Telco at the Edge.
Innovation in global connectivity, and a separate category for Fibre are also both announced as open for nomination.
A popular category recognizing data centre location, is open again to development agencies, governments and trade associations. Similarly, an award is sustained for excellence in leading and implementing Corporate Social Responsibility.
Finally, the Judges were keen to emphasise the importance of new people entering the industry and are offering two awards: Young Engineer of the Year, and Young Digital Leader of the Year.
Nominations close on Tuesday 12th March. Shortlisted companies will be announced during April, and winners announced on the evening of June 4th in Monaco at the black tie ceremony held in the spectacular Le Sporting in Monte Carlo.
+ + +
About Datacloud Awards
Now in their 12th year, the annual awards have a strong heritage, and have acquired a reputation as a leading benchmark for the data centre and cloud sector. Now also including new segments such as Edge and 5G reflects changes that will impact in the coming years and the way in which the Awards have become a forerunner in anticipating new business models and ideas that continue to sustain innovation and achievement.
About BroadGroup
BroadGroup is an Information Media Technology and Professional Services company providing a value chain of content research, publications including the industry leading print and online data-economy.com, and innovative conference brands focused on datacentre, cloud, Edge and IT infrastructure and investment and a member company of FTSE 250 firm Euromoney Institutional Investor PLC whose leading brands include Capacity, Metro Connect, Subsea Connect and the annual ITW held in Chicago. In the US, Euromoney owns TTI Vanguard and IMN events businesses.
For further information contact: Julia Vockrodt, [email protected]