PM sends message to those worried about COVID-19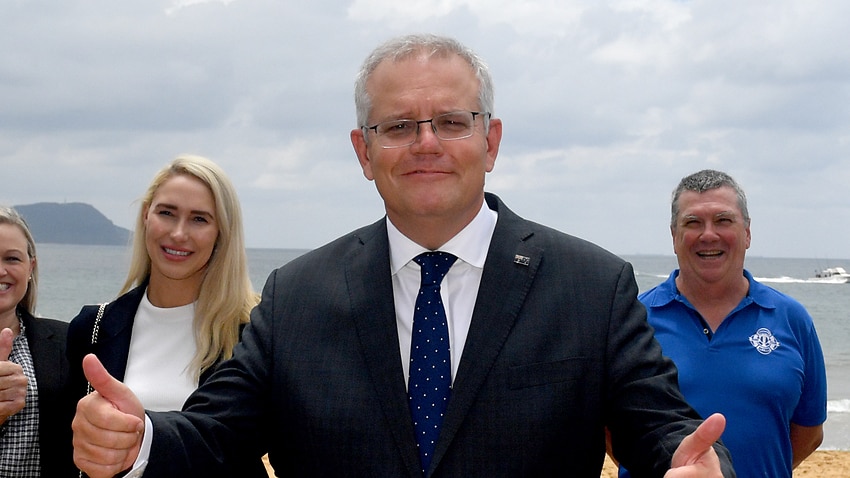 He said: "If you feel uncomfortable about going out in other public spaces, well, you can choose to stay home.
"You can choose to wear a mask, you can choose many things to protect your own health. But they're your choices and we have to be careful about imposing our choices on others."
He returned a negative rapid antigen test ahead of the press conference.
"My simple message to Australians is to go about your lives, enjoy the summer, exercise the common sense precautions that you would," Mr Morrison said.
"If you're feeling uncertain, then it's not compulsory to go out. It's not compulsory not to wear a mask either."
We urge the local Newcastle community to seriously consider deferring any social events in Newcastle until after Christmas in order to help keep family Christmas gatherings safe, and to help protect their loved ones, the vulnerable and our essential workers.
People in the Hunter region of NSW have been urged to avoid socialising amid an escalating cluster of the new COVID-19 Omicron variant.
NSW Health's Deputy Chief Health Officer Jeremy McAnulty said: "We're particularly urging people in the local Newcastle community to seriously consider deferring any social events … until after Christmas in order to keep family Christmas gatherings safe."
It comes after a man was ordered to pay $10,000 after allegedly skipping self-isolation then going clubbing in Newcastle before testing positive.
NSW Police said the 20-year-old was directed to self-isolate at a Newcastle property from last Wednesday because he was a close contact of a positive case.
Instead, he attended a licensed premises on Wharf Road that night, and went to another person's house on Saturday.
More than 200 people acquired the virus at a Wednesday night party at the Argyle House nightclub on Wharf Road.
Health authorities have ordered the cancellation of a Newcastle music festival as the regional city becomes the epicentre of the Omicron-fuelled outbreak in NSW.
NSW Health is also contacting 600 people who attended the On Repeat: Taylor Swift Red Party at Metro Theatre in Sydney after 97 confirmed cases were linked to the event.
Anyone who attended the venue from 9pm onwards on 10 December is a close contact and must immediately get tested and isolate for seven days, authorities said.
Separately, NSW Health has temporarily restricted visitors to healthcare facilities due to increasing transmission rates with the emergence of the Omicron variant.
Visitors will be permitted in some circumstances for essential patient needs and compassionate reasons especially when supporting women in labour, providing care for children in hospital, and for palliative care. 
We've had a total of 22 new #COVID cases overnight.

– 7 new locally acquired cases
– 12 new interstate acquired cases
– 3 new overseas acquired cases
Researchers from UNSW's Kirby Institute have found two doses of a COVID vaccine have little to no effect on the transmissibility of the Omicron variant but protect against severe disease – particularly with the added protection from the booster shot.
Elsewhere, Queensland recorded 22 new cases and South Australia 24, including four of the Omicron variant. 
The ACT reported 11 new infections and there was one recorded in both Tasmania and the Northern Territory.