Uttar Pradesh: Rebel Congress MLA Aditi Singh joins BJP | Lucknow News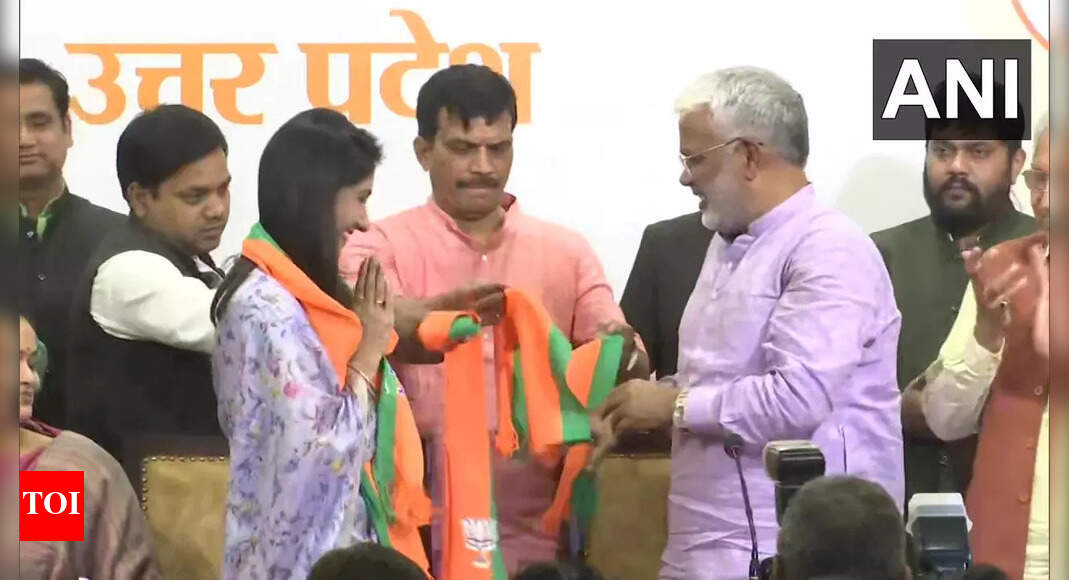 LUCKNOW: Rebel Congress MLA from Raibareli
Aditi Singh
joined the BJP in Lucknow on Wednesday.
Aditi's decision to join the ruling party is being seen as a crucial move in poll-bound Uttar Pradesh.
Aditi Singh had revolted against the Congress last year when she defied the party's diktat and attended a special one-day session of the state assembly.
Just four days ago, Aditi Singh had openly criticised party's general secretary Priyanka Gandhi Vadra saying she had run out of issues to politicise so she was questioning the Centre's decision to repeal the three farm laws.
(With inputs from agencies)