Women's Day 2022: 'Unrealistic beauty standards set by social media for women should be changed,' says Krishna Shroff | Hindi Movie News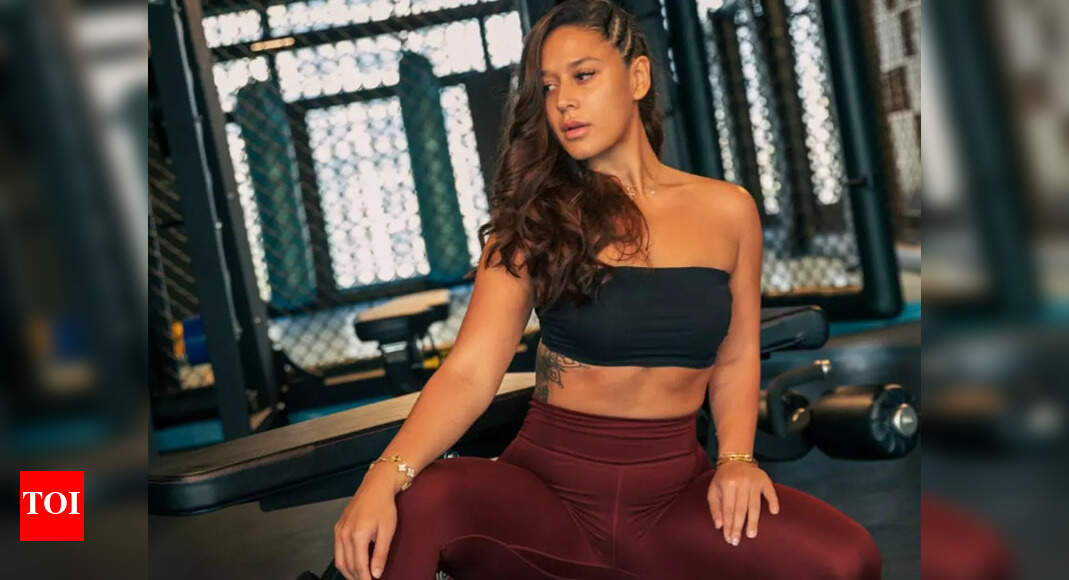 A fitness enthusiast,
Krishna Shroff
chose not to explore acting but has made a career in MMA. After starting off with karate at a young age, Krishna now runs a successful
MMA
league called Matrix. Doing the unexpected, she often inspires her 1 million followers on
Instagram
with workout videos. On International Women's Day, Krishna spills the beans on her career, the woman she looks up to and much more. Excerpts:
Name one woman in your life you look up to and why.
This one's a no-brainer… My mother, 100%. She's the backbone of our family. I don't think we could function without her. She's the most beautiful person I know both in and out, and if I could be half the woman that she is, I would be doing something VERY right. She's also my training partner, which is commendable, because there aren't a lot of women that can keep up with me at the gym.
Was there any barrier you faced in your career because you were a woman? How did you overcome it?
To be honest, I haven't really faced this issue even considering the fact that I'm in a very male-dominant industry. I've received immense support from women and men both within this field and numerous messages from even men telling me that I inspire them. It's extremely rewarding. I think that if you believe in yourself and your own capabilities, there can be no stopping you.
One thing you would change about the world for women, if you could?
The unrealistic beauty standards set by social media. There can be no two individuals who are the same in this world, so it's so important to be accepting of all types of bodies. Focus on being healthy and not a certain stereotype (skinny, curvy, bootylicious, tall, etc). Good health starts from within.
If you had to give one piece of advice to your younger self, what would it be?
It's okay to put yourself before others. Take care of yourself before trying to take care of others. Happiness and just feeling good overall is a choice, so make that choice for yourself.

On Women's day, one message for all the men out there.
It's not rocket science, guys. Loyalty, some appreciation and gratitude, and the occasional vacation is all we need to keep us happy.