Work experience the key ingredient for university graduates seeking jobs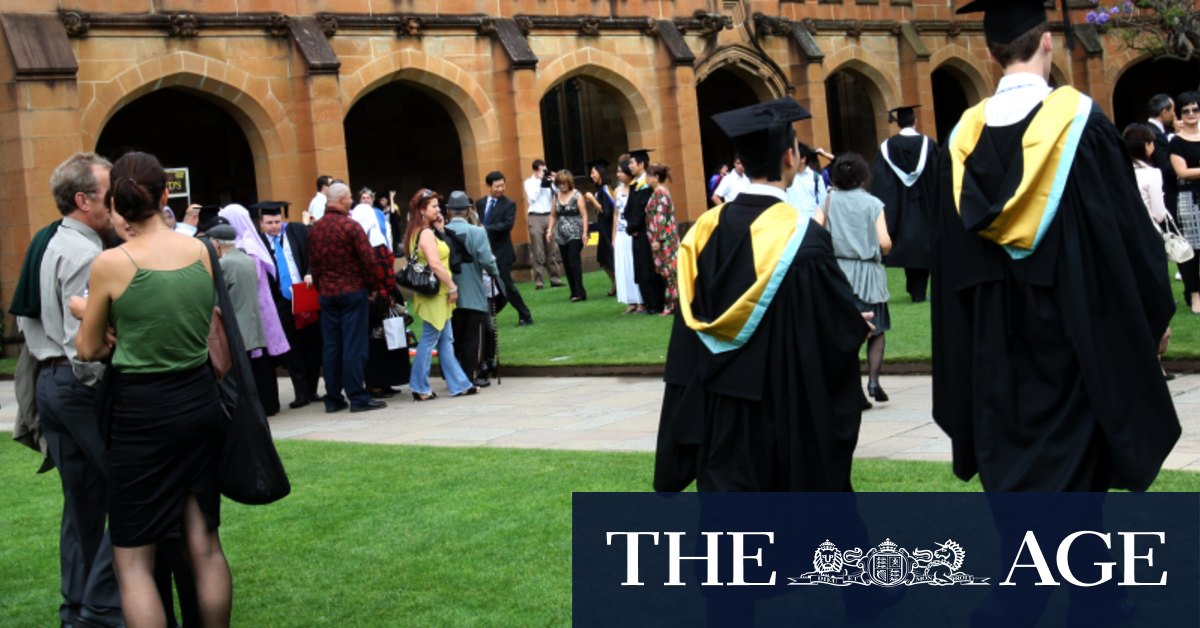 The report draws on data from the longitudinal survey of Australian Youth, which has analysed young people and the pathways they have followed since 2005. Its findings present a challenge to Australia's universities to integrate work experience in course content to improve students' prospects of progressing quickly from education to work.
The popularity of higher education among school-leavers has soared in the past 15 years, rising from 41 per cent of secondary school graduates to 55 per cent between 2005 and 2019.
All other major options – moving directly into the workforce, vocational education and training and apprenticeships and traineeships – have either dipped in popularity or remained static in that time.
Emerging research also suggests a saturated jobs market is struggling to accommodate the surge in graduates, with a growing proportion of young graduates mired in part-time and low-skilled work.
The Mitchell Institute report was produced in tandem with a review of university-industry collaboration by two former Victorian vice-chancellors, Professor Martin Bean of RMIT and Professor Peter Dawkins of Victoria University.
The review – commissioned by former education minister Alan Tudge and Employment Minister Stuart Robert – found Australia ranks sixth in Organisation for Economic Co-operation and Development nations for tertiary education attainment but 10th for the business relevance of tertiary education.
Young people have experienced deteriorating job market outcomes since the global financial crisis of 2008 and have been making poorer transitions into the workforce compared with previous generations, "finding jobs in lower-scored occupations, working fewer hours and struggling to move upwards over time", the review found.
Monash University professor of education policy and practice Lucas Walsh agreed universities "could be doing more to provide practical work experience to students", but cautioned that the value of a university degree should not be boiled down to whether a graduate's skills can be directly applied to the workplace.
"I am concerned about an overemphasis on skills and the mantra that we need to be constantly updating skills, Professor Walsh said.
"There is nothing inherently wrong with lifelong learning, but not at the expense of deep knowledge, an understanding of history and being able to think outside the box."
The Morning Edition newsletter is our guide to the day's most important and interesting stories, analysis and insights. Sign up here.